Welcome
Our licensed massage therapist has over 10 years of experience and is proficient in both holistic and therapeutic massage with over a dozen certified modalities. Come and visit us for relaxation and health in our quiet spa privately located on 4.5 acres of serenity. Please click on the "contact" page for directions to our exclusive location tucked into the woods conveniently located in the heart of town at 11591 Rich Rd, Loveland Ohio 45140.
Try Our New Massage- Ashiatsu!!
Find out what other people have to say about us by clicking on this link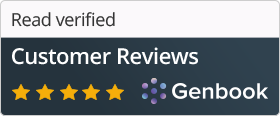 We offer a vacation from your everyday life by promoting wellness, tranquility and health. We invite you to experience a blissful journey into healing, well-being, and solace. Your overall experience is of the utmost importance! Our goal is to put your mind, body, and spirit at ease by giving you a therapeutic healing massage in a nurturing, comforting, and private environment. Kraig, our spa manager helps to make you feel at home with a clean and peaceful setting and friendly service with a smile. Our experienced massage therapist, Joy, serves your personal needs through a variety of massage techniques based on ancient holistic practices, as well as, contemporary expertise. Every interaction with our professional staff will leave you feeling nourished and refreshed. From the ease of scheduling to post-massage care, you can feel confident knowing that you are in the very best hands. Come for the massage and leave with peace and tranquility.
Book a massage today by clicking the button below!
Also, help our business grow by checking us out on Yelp!